NBNK confirms bid to buy Lloyds TSB branches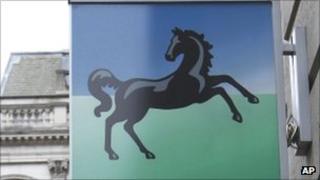 New banking venture NBNK Investments has confirmed that it has made a bid to buy 632 Lloyds Banking Group branches.
NBNK did not reveal the value of its offer, but the BBC understands it is about £1.5bn.
Lloyds is being forced to sell the branches by European Commission competition authorities.
NBNK, which was co-founded by Lord Levene, chairman of insurer Lloyd's of London, said there was "no certainty that a transaction will be completed".
Lloyds has been given until the end of 2013 to dispose of the branches.
Two other potential bidders have been linked with the Lloyds disposal: Co-operative Financial Services and Sun Capital, a US investment firm.
Lloyds is having to sell the branches as a result of it needing state-aid from the UK government, which currently still holds a 41% stake in the bank.
The branches being sold include some of Lloyds' main Lloyds TSB brand, plus Cheltenham & Gloucester and Halifax outlets.