One in five people 'don't take out travel insurance'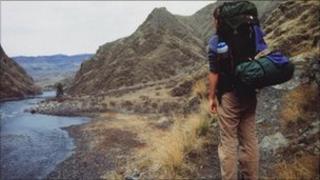 One in five UK holidaymakers head off on holiday without travel insurance, a survey for travel organisation Abta has suggested.
The poll of 2,018 people found that a similar proportion thought the UK government would cover the cost if something went wrong.
Abta urged people to buy insurance at the same time as booking a holiday.
Safe and secure accommodation was considered the most important factor when booking, the survey suggested.
"It is very worrying that so many people are putting their health and finances at risk by travelling abroad without insurance," said John de Vial, Abta head of financial protection.
"Many wrongly assume that it is the Foreign Office's responsibility to pay for their hospital bills, particularly younger travellers.
"In the current economic climate, customers should be careful to purchase insurance at the time of booking their holiday to obtain cancellation cover for redundancy as well as any potential illness prior to travelling."
The survey found that 17% of those asked also believed that travel insurance was unnecessary when travelling in Europe if they had a European Health Insurance Card.
More mistakenly believed that the card, which provides access to basic state medical care, would cover their repatriation costs if they fell ill or had an accident and had to be flown back to the UK.