Cheapest gas and electricity bill breaks £1,000 barrier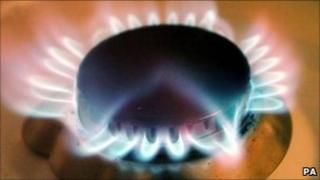 The cheapest domestic energy deal available to UK householders has risen above £1,000 a year for the first time.
Scottish Power has withdrawn its £990 internet tariff, following moves by other energy providers in recent weeks.
Some online packages are cheaper than the average gas and electricity bill because of the lower overheads involved.
But these prices have risen in the same way as other payment options, with companies blaming wholesale costs.
Tariffs
Last month, EDF Energy became the last of the "big six" energy companies to announce increases in prices for domestic customers.
The tariffs across the industry have included price rises of up to 18%.
Price comparison website Uswitch said that in the last couple of months, energy companies had withdrawn some of their most competitive online rates.
Meanwhile, Mark Todd, of price comparison website Energyhelpline, said that the cull meant households with average energy use could no longer get any deals for under £1,000.
"This is the first time that has been the case and emphasises in stark terms how bills are reaching historic levels," he said.
Regulator Ofgem is studying whether higher prices are justified, while Energy Secretary Chris Huhne recently pledged to "get tough" with the six biggest energy companies on their tariffs.