High fuel costs lift factory inflation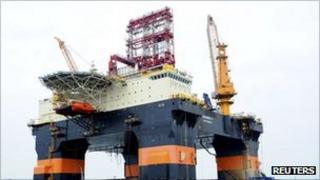 The price pressure on manufacturers increased more than expected last month, official figures have shown, driven by high fuel and food costs.
Output price inflation - the price of goods leaving factories - rose 0.3% in September after no change in August.
This took the annual rate up to 6.3%, a three year high, the Office for National Statistics data showed.
Input prices also rose, up 1.7% from August, and by 17.5% on an annual rate. Inflation is tipped to slow in October.
This is because global oil prices have since fallen by more than 6% on continuing concerns about the impact of the eurozone debt crisis on both the European and world economies.
Oil prices for manufacturers in September were 5% higher than in August, the ONS data showed. The cost of food imports was up 1.3%.
Samuel Tombs, UK economist at Capital Economics, said: "[Annual] input price inflation should fall back sharply in October and could well be back to single digits by the end of the year."
The most recent figures from the Bank of England showed that consumer prices index inflation rose to 4.5% in August from 4.4% in July.
The retail prices index measure of inflation rose to 5.2% in August from 5% in July.