Coventry at work: Doing more with less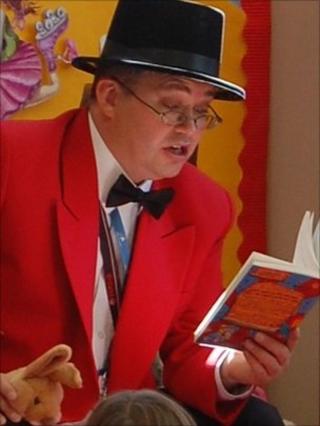 So, how has Coventry's library service been affected by the cuts over the last few months?
First, there is some good news. A new library has opened, honouring a long-standing commitment to Allesley residents. Initial visitor figures are encouraging, showing that Coventarians continue to love their books. This has given hope to library staff that the council will try to resist the national trend of library closures.
Additionally, there has been an increase in the number of events libraries are holding, such as rhyme times. This has made library visits more attractive and has also boosted visitor numbers.
The introduction of self-service machines at Central Library has had a mixed response. Some library users like the freedom to check their books in and out, others miss the personal touch. Library staff are concerned that this may be the model for further changes and are worried that library borrowers will no longer be able to discuss their reading with knowledgeable staff.
Heavier workload
Now the bad news. The effects of staff reductions in community libraries are becoming evident. Librarians working in more challenging areas have concerns over their personal safety. There is less flexibility over when holidays can be taken, causing difficulties for staff with family commitments. The workload has increased and this appears to be linked to an increase in health concerns for some workers.
Because of low staffing levels, when someone takes leave or is ill it often creates a potential library closure situation. Supervisors spend huge amounts of time juggling timetables, and staff are increasingly being asked to work different locations and shifts, costing them time and money. Morale has slipped.
We are being encouraged to hold more promotional events but are hampered by the lack of staff actually available to run these events. I have also noticed that many jobs are being done less frequently, such as tidying stock.
At the moment, the city centre library is going through a similar restructuring. This is contentious as most staff are having their shifts changed. Additionally, there is a proposal to remove supervisors but little information about who will take over the work they do. Ironically, the latter change isn't even being done to save money, but to make the service "more efficient".
Frustrated
Staff are responding to the situation in various ways: soldiering on; trying to do more with less; becoming disillusioned. I have taken another route: trying to protect the library service by becoming a union rep.
This might seem a strange choice to some, but I was becoming increasingly frustrated that the voice of library staff and borrowers was being ignored when decisions about cuts were being made.
Despite the large amount of time I have volunteered in this new role, and the constant barrage of bad news it has meant dealing with, I have found it to be an empowering experience so far, trying to make a positive difference to the future of Coventry's library service.
The opinions expressed are those of the author and are not held by the BBC unless specifically stated.