Coventry at work: Recession leaves no-one untouched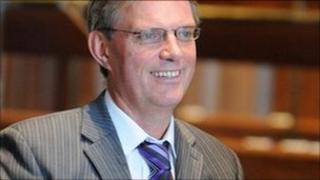 Youth unemployment in Coventry is at an all-time high. The city currently has one in every five 18-24 year olds not in work or training.
This terrifying statistic reflects a situation that is much worse, but also very different, to previous recessions in Coventry.
When I first came to live and work in Coventry in 1982 the country was experiencing a very severe recession, and the impact on the city was enormous. Factory after factory was downsizing and closing and the city had moved from a position where four out of five people worked in organisations that made things with wheels on, be it cars, tractors, motorcycles or tanks, to a situation in which manufacturing was rapidly ceasing to be the main employment opportunity.
I remember distinctly that even at a time of such great economic change there were still parts of the city that seemed completely unaffected by what was happening in the economy, and it was not uncommon to meet people who did not know anyone who was out of work; but this recession in Coventry is very different.
I have yet to meet someone in Coventry who does not know of a friend, family member or work colleague who in some way has been affected by unemployment, particularly youth unemployment.
Learning guarantee
Behind the gloom and doom, in terms of young people, there are some extremely encouraging signs. Firstly, the number of 16-18-year-olds who are unemployed (often referred to as Neets, or Not in Employment Education or Training) currently stands at 6.3%. At the same time last year the figure was 8.3% and if one goes back to 2007 it was 10.2%.
In reality this amounts to just under 500 young people. Of those, a very small number (something in the region of 50) are aged 16, a much larger number in excess of 150 are aged 17 and over 250 of them are 18 years old.
Indeed, one of the things that the coalition government continued with was the notion of a guarantee of learning for every Year 11 student that was guaranteed to be made each September and known as the September Guarantee.
This academic year, at the end of September, 98% of all Year 11 students had been offered a place in learning, as an apprentice, college student or sixth form student.
New opportunities
So what's behind the encouraging figures relating to 16 and 17-year-olds? Firstly, the attainments and achievements of our 16 and 17-year-olds is greater than it has ever been. This year, more than 50% of all Year 11 students achieved at least five GCSEs at grade A to C, including English and maths.
The figure rises to nearly 90% achieving five GCSEs at grades A to C, but not including English and maths. This is a 2% increase in achievement on the last year.
Secondly, there is now a very strong focus on creating apprenticeship opportunities for young people. Coventry is famous for its apprenticeships; even today every person who successfully completes their apprenticeship is made a Freeman of the City and this continues the strong tradition of the guilds in Coventry.
Coventry is also the place that houses the headquarters of the National Apprenticeship Service, so there is a strong focus on the scheme, which has resulted in a number of initiatives to increase the number of apprenticeships on offer.
At its annual conference next week, the Coventry and Warwickshire Local Enterprise Partnership (LEP) will be launching its "100 new apprenticeships in 100 days", galvanising agencies and organisations to engage 100 new small and medium-sized enterprises in the city to recruit new apprentices.
In addition, Coventry City Council has just launched its new apprenticeship strategy, identifying how it will invest in the young people of the city as the workforce of tomorrow. It intends to recruit more than 100 apprentices and become an exemplar of good practice.
So what does all this mean? There's still anxiety and fear in abundance relating to employment, particularly for our young people, but in keeping with its history the city has not given up.
It is still producing talented young people with an appetite for learning and it is galvanising organisations and agencies to come together to create opportunities such as apprenticeships for all our young people.
It's an interesting time, but it is vitally important that we do not let our young people down when they are achieving more than ever in their education.
The opinions expressed are those of the author and are not held by the BBC unless specifically stated.