Gulf Air to offer live in-flight global TV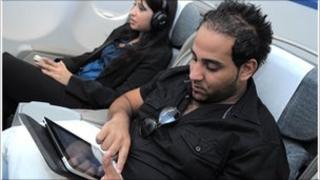 Bahrain's Gulf Air is to offer live global TV channels in-flight for its passengers.
The carrier has struck a deal with Panasonic to offer live TV, broadband and mobile phone coverage across its entire fleet of planes.
BBC World and BBC Arabic are among the TV channels which are on offer to travellers on the planes.
Gulf Air will have broadband of speeds of up to 50MB via the planes' on-board wi-fi network.