Banana firm Pacific fined over price fixing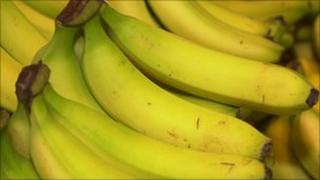 Belgian banana firm Pacific Fruit has been fined 8.9m euros ($12.1m; £7.69m) over a price-fixing cartel in Europe.
The European Commission fined Pacific for conspiring to fix prices in Greece, Italy and Portugal between July 2004 and April 2005.
But its cartel partner, US firm Chiquita Brands, escaped the fine after blowing the whistle on the cartel.
The companies fixed weekly sales prices and swapped price information. Pacific Fruit declined to comment on the case.
EU competition commissioner Joaquin Almunia said: "Companies need to be aware that the commission takes its anti-enforcement duties very seriously."
It is the second banana cartel case in the EU in the last three years.
In October 2008, Dole and Internationale Fruchtimport were fined 60m euros for fixing banana prices in several northern European states between 2000 and 2002.