Coventry at work: Going private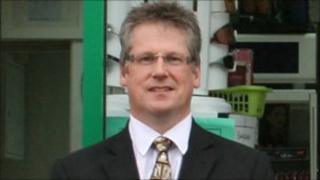 Next year I'll mark my thirtieth anniversary of becoming a pharmacist.
The first two decades of my career were spent in the private sector, working on the High Street, eventually owning my own shop.
After 20 years, I decided on a change and, like many pharmacists, was recruited by my local Primary Care Trust (PCT) to become part of the medicines management team.
Our mission was to work with GP practices to help them prescribe more cost-effective medicines so that they could better manage their prescribing budgets.
After a while I became deputy head of the team, with the additional aim of developing community pharmacy services in Coventry.
'Naive and idiotic'
We all know that the country is broke and that public sector costs must be reduced. Many of us in the PCT accepted that some changes needed to be made, and there were indeed many areas where there was room for improvement.
But I believe this wholesale revolution of primary care throws the baby out with the bath water. It is naive and idiotic beyond belief.
Anyway, I had to face the fact that Coventry PCT would soon be gone and my post with it. It seemed the time was right to move back into the private sector.
An old colleague and I decided to go into business together and we've taken over a pharmacy in Coventry.
On 1 August, nine years after I closed the door on my last shop, Tressler Pharmacy opened on Humber Road.
In those two months we have completely refitted the shop, adding a consultation room and a phlebotomy room where we can take blood samples to save patients a journey to hospital.
We have added three people to the team: a registered nurse, phlebotomist and pharmacy technician, and now we can provide patients with flu vaccinations, sexual health services and help to stop smoking.
'Wading through treacle'
The speed with which we've achieved all of this represents the best of the private sector.
To have matched that level of innovation within the Primary Care Trust would have taken 10 years, such are the tiers of bureaucracy forced on to it by the Department of Health.
That culture makes delivering change akin to wading through treacle and crushes any ambition, innovation and entrepreneurial spirit within the workforce.
This isn't a criticism of the PCT or those who work for it, but merely of the culture they are forced to operate in.
I was amused to hear that a new GP member of one of the GP commissioning groups, when asked at the end of a meeting at the PCT when they could make the next meeting replied, "We don't want another meeting we just want to get on with it!"
He should be so lucky!
The opinions expressed are those of the author and are not held by the BBC unless specifically stated.