SABMiller buying stake in Turkish brewer Efes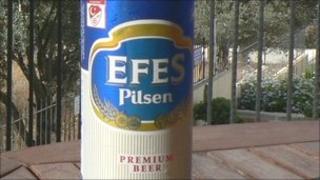 SABMiller is to take a minority stake in Turkish brewing group Anadolu Efes as the two companies aim to boost sales in Russia, other former Soviet states, Turkey and the Middle East.
Under the deal Efes will transfer a 24% stake in its business to UK-based SAB. No financial details of the deal have been released.
Efes is Turkey's largest brewer, and also makes soft drinks.
SAB's beer brands include Grolsch, Pilsner Urquell and Peroni.
Last month, it agreed to buy Australian brewing group Foster's for $10bn (£6.3bn).
SAB's chief executive Graham Mackay said: "Anadolu Efes's leading position in beer and soft drinks in the Turkish market and an alliance for further growth and acquisitions in the CIS [Commonwealth of Independent States] and Middle East are highly attractive.
"The prospects for these markets are excellent."
SAB also released a trading statement on Wednesday, saying that its performance for the first half of 2011 was in line with market expectations.
Its group-wide revenues increased by 6%, compared with the same period last year, helped by "selective" retail price increases.
By volume, its global lager sales rose by 3%. However, they fell by 2.3% in North America, and were flat in Europe.
Sales in Asia rose 4%, and they grew by 15% in Africa and by 8% in Latin America.