Squeezed consumers become choosy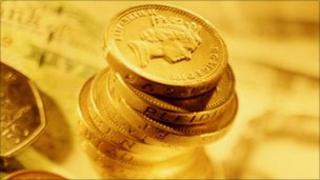 There are two perspectives given this morning on households' spending habits under the burden of their still-big debts and insecurity about prospects for jobs, earnings and disposable income.
Home Retail Group, owner of Argos, saw a slump in profit from £103m to £29.4m in the first half of its financial year. As for Argos itself, which is the UK's largest general merchandise retailer, its so-called "benchmark" profits collapsed from £54.4m to £3.4m in the six months to the end of August, as like-for-like or underlying sales dropped a painful 9.1%.
It isn't getting any easier. Home Retail's chief executive Terry Duddy says:
"As we now enter our busiest trading period market conditions remain both weak and volatile, and in these early weeks of the second half we have not seen the improvement in sales that we had anticipated."
With household debts equivalent to a high 160% of disposable income, and with shoppers' spending power being reduced by inflationary pressures greater than we've seen for 20 years, consumers are cutting back on all but essential purchases.
So then comes the question of what households view as essential.
What is quite striking is that the television, broadband and telephony offered by British Sky Broadcasting appears to be in the must-have category - or maybe BSkyB's services are a relatively cheap alternative to other forms of leisure.
Whatever the explanation, BSkyB's performance in the first three months of its financial year to the end of September was strikingly strong.
Operating profit was almost a third higher at £327m. Over the course of the year, the number of BSkyB's customers increased from 9.8m to 10.4m. And what those customers spend on average rose 4.9% to £535 - which represents more than 2% of after tax earnings of a typical British person.
Nor is Jeremy Darroch, BSkyB's chief executive, talking about disaster ahead. He sees the trading environment as "remaining challenging" but talks of "accelerating" financial performance.
And if you want to understand why Rupert Murdoch's News Corporation was desperate - before the News of the World debacle - to increase its BSkyB stake from 39% to 100%, look no further than the £131m increase to £348m in the cash generated by the UK's biggest media group during the quarter. When an economy is in the doldrums, the ability to squeeze more cash out of a business on that scale is a rare and precious thing.