Saab sales drop as defence budgets fall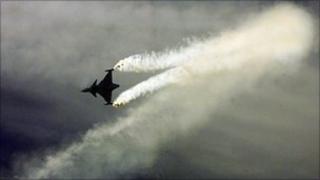 Third quarter sales at Swedish aerospace and defence group Saab have fallen to 4.8bn kronor ($729m; £462m) from 5bn a year ago.
Saab added that it expected sales to continue to drop as defence spending is reined in by the US and Europe.
However, Saab did report a six-fold increase in profit to 1.1bn kronor.
Saab said over 900m kronor of this was due to it selling its majority interest in C3 Technologies, a high speed 3D mapping company for commercial use.