US consumer prices rise 0.3% in September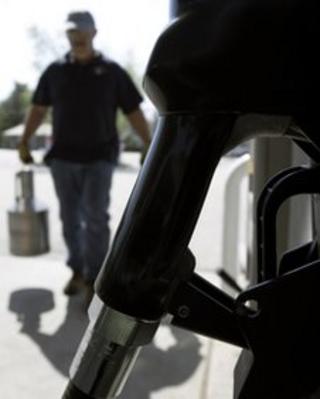 US consumer prices rose by 0.3% in September, the US Labor Department says, with fuel costs seeing big increases.
Petrol prices rose by 2.9% while food prices were up 0.4% from the month before.
Stripping out food and petrol costs, so-called core prices increased by just 0.1% - the smallest gain since March.
Economists expect price increases to moderate as weak growth lowers commodity prices.
House building
Separate figures showed that construction of new homes in the US hit its fastest pace for 17 months in September.
Figures from the Commerce Department showed housing starts were running at a seasonally adjusted annual rate of 658,000 units, a 15% rise on August's figure and much higher than analysts' expectations.
However, the majority of the increase, 53%, was in apartment building. Single-family home construction rose by only 1.7%.
Pierre Ellis, an analyst at Decision Economics said this signalled that builders were not as confident about future prospects.
"Greater optimism would have been prompted if single-family starts had increased," he said.
Developers are struggling to compete with deeply discounted foreclosures and short sales, which is when lenders allow borrowers to sell homes for less than what is owed on their mortgages.