EU regulators raid banks in anti-competition inquiry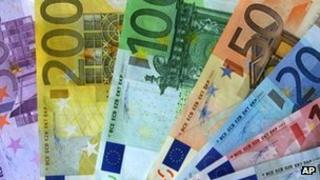 A number of banks across Europe have had their offices raided by European Union regulators in an anti-competition investigation.
The European Commission's competition department said it was looking into a possible cartel at the unnamed lenders.
It is investigating whether the banks manipulated the interest rates charged when they lend each other euro loans.
The European Banking Federation (EBF) banking trade body said it had "nothing to hide".
The EBF organises the Euro Interbank Offered Rate (Euribor), the daily reference rate based on the average interest rates at which banks in the eurozone offer euro-based loans to other financial institutions.