UK spending cuts have hit councils hardest, study says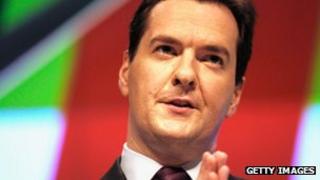 Local councils have borne the brunt of UK jobs cuts over the past year, according to a report by PricewaterhouseCoopers (PwC).
The accountancy firm's study was issued to mark the one year anniversary of the government's Spending Review.
PwC says 240,000 fewer people worked in the public sector in the second quarter of 2011 compared with the same period the previous year
It says local government suffered the most, with about 145,000 job losses.
PwC says that was offset by a gain of 600,000 jobs in the private sector over a longer period between December 2009 and June 2011.
However, it notes this pattern was reversed between the three months from April to the end June this year, when 111,000 public sector job losses outweighed private sector job gains of about 41,000.
The data is based on figures from the Office for National Statistics.
Challenge
PwC says its own research suggests 90% of local authorities it surveyed believe they have achieved their planned savings in the past year without an adverse impact on local communities.
But it says 40% still lack solutions for more than half of their funding gap between now and 2015.
"The public sector job losses have come much faster than anticipated," said Paul Cleal, head of public sector at PwC.
"The challenge now for the government is... how to do different things and mitigate the impact of further cuts in spending on services."
The study says English local authorities have seen "particularly large losses", but that there have been "relatively small" public sector cuts in Northern Ireland and Wales so far. It says Scotland is in line with the UK average.
Spending cuts
Last October, Chancellor George Osborne unveiled £81bn of spending cuts over four years, vowing to restore "sanity to our public finances and stability to our economy".
At the time the Office for Budgetary Responsibility said up to 500,000 public sector jobs could go by 2014-15.
The aim was to cut the size of the UK's spending deficit and protect the country's triple-A credit rating, in order to limit borrowing costs.
However, Labour's shadow chancellor Alan Johnson attacked the savings as a "reckless gamble with people's livelihoods".
PwC's chief economist, John Hawksworth, said the speed of the public sector job cuts may have contributed to the UK's slower-than-expected economic growth.
"On the other hand, the government's tough fiscal stance has helped to keep the UK cost of borrowing very low and has left room for the Bank of England to announce £75bn of additional quantitative easing to help support the economy," Mr Hawksworth said.