Saab rejects Chinese takeover offer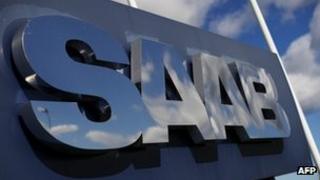 Cash-strapped Swedish carmaker Saab has rejected an offer from its Chinese suitors to buy the company.
Pang Da and Youngman had previously agreed to inject 245m euros ($340m; £215m) into Saab in exchange for about half of the company, but now wants to take complete ownership.
Saab's administrator said it lacked the cash to carry on and has asked a court to halt its reorganisation process.
If the court agrees, Saab will almost certainly be declared bankrupt.
Thousands of Saab employees and suppliers have called for bankruptcy. Their requests, which had been put on hold during the reorganisation, are likely to be reactivated.
Administrator Guy Lofalk said he did not think Saab would get the required funds and therefore no longer thought its three-month reorganisation under bankruptcy protection would be successful.
Saab's owner, Swedish Automobile, said it would contest Mr Lofalk's request and would demand a new administrator.
The court has said it will rule on the issue on 28 October.
Swedish Automobile added that the developments did not affect the $70m (£44.6m) investment secured from US private equity group North Street Capital that it had announced on Thursday.
"I expect the deal to go ahead," said Alex Mascioli, partner, North Street.
"I'm willing to do what I can with my resources for Saab."
Saab said it would delay publishing its third-quarter results by a month, and would now report on 30 November instead of 28 October as previously planned.
The company's chief executive Victor Muller defended his decision to reject the offer from Pang Da and Youngman.
"The token offer was unacceptable because it would trigger every conceivable change of control clause and that would possibly mean the end of Saab," he said.