Puma profits but sales fall in US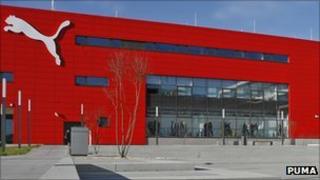 German sporting goods firm Puma has reported a third-quarter net profit of 82m euros (£71m; $114m), the same level as last year.
Puma said sales were boosted by the popularity of its lightweight running shoes in China and Latin America.
But sales fell in North America, where finance manager Michael Laemmermann said the going was "more arduous" than expected.
Puma's management team confirmed the firm's 2011 sales target of 3bn euros.
Chief executive Franz Koch admitted: "Our product proposition... [is] not resonating as well as rivals' products, so we have to focus on that."
In contrast to the fortunes of Puma, larger German rival Adidas has reported strong demand in the US.
Puma is owned by PPR, the French luxury goods group, which also has Gucci in its stable.