Job fears constrain borrowing, say banks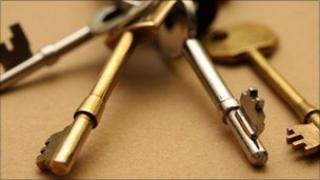 Concerns about jobs and family finances are constraining UK householders' demand for borrowing, major banks say.
Fears over economic uncertainty have kept a lid on mortgage and unsecured borrowing, the British Bankers' Association (BBA) said.
The number of home loans approved for house purchases in September dropped slightly compared with the previous month, to 33,130, it said.
Meanwhile, borrowing on credit cards and overdrafts was little changed.
Credit card lending increased by £172m in September although, as in previous months, most of this was the result of interest on existing debt rather than new borrowing.
Repayments on personal loans and overdrafts outstripped new borrowing by £212m in the same month.
Financial pressure
Gross mortgage lending by the major banks of £8.4bn was up slightly on the previous month, and 7% higher than in September 2010.
However, mortgage approvals - which can signal future movements in housing market activity and prices - dipped slightly after a jump in August.
Approvals for house purchases and remortgaging were down slightly in September compared with August, but remained just above the average of the last six months.
The numbers remain well below the peak of the housing market when there were about 130,000 mortgage approvals for house purchases a month.
"Households are limiting their borrowing in the face of unemployment concerns and pressure on household finances amid general economic uncertainty," said David Dooks, BBA statistics director.
"A modest stimulus to gross mortgage lending is coming from the buy-to-let sector as rental yields continue to improve."
Richard Sexton, director of e.surv chartered surveyors, said: "The mortgage market is doing its best to stagger on. The temptation for lenders to pull back from the market and recoup equity over the winter is becoming overwhelming.
"First-time buyer numbers have fallen to their lowest since November 2010, and purchase approvals with a deposit of 25% fell to their lowest level in six months in September, both of which are telltale signs of a struggling mortgage market."