GlaxoSmithKline agrees $3bn US settlement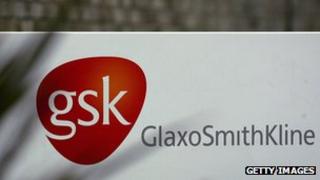 UK drugmaker GlaxoSmithKline has agreed to pay $3bn (£1.9bn) to settle all US investigations into the way the company marketed its products.
The final settlement will be finalised next year, but should address all civil and criminal investigations, which began in 2004, Glaxo said.
The company said the settlement would be paid out of "existing cash resources".
It said it was in the best interests of shareholders.
"This is a significant step toward resolving difficult, long-standing matters which do not reflect the company that we are today," said Glaxo chief executive Andrew Witty.
"In recent years, we have fundamentally changed our procedures for compliance, marketing and selling in the US to ensure that we operate with high standards of integrity and that we conduct our business openly and transparently."
The company said it had instigated a new compliance structure in the US in 2008.