BP's sale of its Argentina assets falls through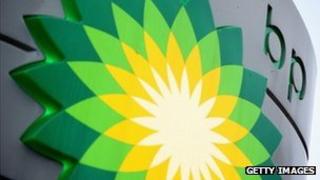 A deal to sell off the Argentinian assets of oil giant BP has fallen through, after its partner withdrew.
BP had hoped to sell its 60% stake in Pan American Energy (PAE) to its partner in Argentina, Bridas Energy Holdings.
Bridas is 50% owned by CNOOC, China's largest offshore oil producer.
But on Sunday CNOOC said it was terminating the deal, signed a year ago in the wake of the Gulf of Mexico oil spill.
BP had hoped the sale would help it meet the costs of the spill.
The deal was worth an estimated $7bn (£4.4bn) and was one of the largest sales agreed by the firm following the disaster.
Instead BP will now have to repay its $3.5bn deposit on the agreement which had been dependent on regulatory approval.
"The transaction was subject to conditions precedent - namely Argentine anti-trust and Chinese governmental approvals," said a BP spokesman.
"Bridas had not yet been able to satisfy these conditions precedent but the approval processes were ongoing and, for reasons known only to them, Bridas has chosen to terminate the transaction," he added.
PAE is involved in the exploration and production of oil and gas and most of its operations are in Argentina.
In October BP reported third-quarter profits of $5.14bn (£3.2bn), a near tripling of the $1.85bn replacement cost profit it made in the same period a year ago.
It also announced plans to increase its asset sales to $45bn. Without the PAE deal the company has so far sold $19bn worth of assets.