Market for digital games 'to grow 17% a year'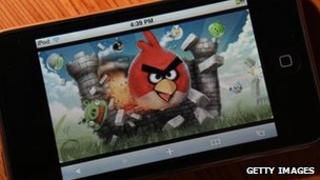 The digital games market will grow at 17% a year for the next five years, making it worth $53bn (£33bn) in 2016, according to consultants Ovum.
They count digital games as those played online on PCs and consoles, as well as on tablets and smartphones.
They said that games that needed online passes were reducing the ability of gamers to buy second-hand games.
Growth will also be driven by the rise of simpler "casual" games, such as the hugely popular Angry Birds.
"With the addition of more and more casual gamers, the market is no longer the sole preserve of the teen male hardcore gamer," said Ovum analyst Mark Little.
"Casual games are often simpler to play and easier to learn, making for a more spontaneous experience, ideal for mobile phones and tablets."