Homeserve sees few contracts cancelled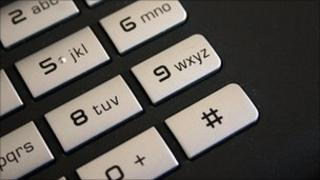 Only a few customers have cancelled their contracts with maintenance company Homeserve as fears of mis-sold policies are investigated.
An internal review, now being considered by the City watchdog, had revealed questionable sales techniques.
However, the company said only 153 out of three million UK customers had cancelled home maintenance contracts with Homeserve.
The news pushed the company's share price up by 22% in morning trade.
Homeserve was founded in 1993 by chief executive Richard Harpin as a joint venture with South Staffordshire Water and has grown rapidly in recent years. It demerged from the water company in 2004, although South Staffordshire Water still recommends Homeserve on its website.
Homeserve sells homeowners insurance to provide them with cover against against drain blockages, burst pipes, faulty boilers and electrical problems, and describes itself in adverts as "Britain's fifth emergency service".
Clarity
In an update to investors on Thursday, Mr Harpin said that outbound sales calls by 250 staff remained suspended while a retraining programme and rewriting of scripts continued. No date has been set for when they will be restarted.
Following a suspension, inbound calls were being taken again in some regions, with other areas being phased in. A total of 250 staff work in this area.
The company was also reviewing its mail marketing campaign.
Meanwhile, a review of 48,000 customer calls was continuing. Anyone whose call was not dealt with properly was being contacted by phone or mail, Mr Harpin said.
Homeserve's internal review raised questions over how clear the price of packages of cover was to customers.
Earlier this year Homeserve and another company, Npower, were investigated by Ofcom after it was suggested call centre staff were ringing homes and then abandoning the calls before speaking, leaving customers with silence.