Human rights laws delay energy cases, says Ofgem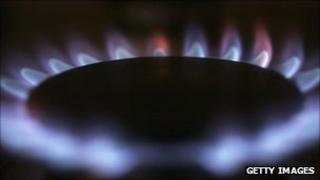 Legal cases against energy firms take a "phenomenal" amount of time because companies are invoking human rights laws, MPs have been told.
Alistair Buchanan, chief executive of regulator Ofgem, said the delays were frustrating for consumers.
However, in evidence to the Commons Energy Select Committee, he accepted that it was right for these rules to exist in European law.
He also told MPs that Ofcom was seeking the end of predatory pricing.
This is when a company offers an initial price that only lasts for a short period of time before the cost to consumers rises.
The regulator wants special offer tariffs to run for the length of a contract, or for the duration of the low price to be clearly displayed.
Critical
Last month, the regulator criticised energy companies for rising profitability margins, although the suppliers said the figures were misleading.
And, on Tuesday, Mr Buchanan said that some malpractice cases against energy companies had faced extraordinary delays because firms were invoking human rights laws.
He pointed to the case of the National Grid which was fined £15m for stifling the market for installing gas meters, in a case that ended up in the Supreme Court.
"The National Grid Competition Act case that we won and was supported by the Supreme Court last November took six years because every time we said something they said 'we have to take it away and check our human rights have not been infringed'," he told MPs.