Capita sees 'reasonable' growth in 2011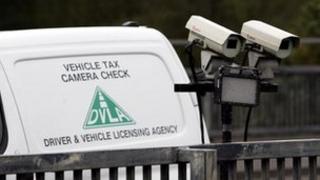 Outsourcing company Capita has said it expects "reasonable" revenue growth of about 7% this year as squeezed spending offsets new contracts and acquisitions.
But the firm, which runs the Teachers' Pension Scheme, Criminal Records Bureau and BBC Licence Fee, said it was confident of stronger growth in 2012.
It has signed several new contracts this year, totalling £1.26bn, including with the Pensions Regulator and DVLA.
It acquired 19 businesses in 2011 for a total of £334m.
But it said progress was being hit by the tough economic climate.
"This progress is somewhat counterbalanced by the prevailing pressure on spending which continues to affect adversely a small number of our trading activities and is also constraining discretionary additional revenue from existing clients," the company said in a statement.
However, it added that the pressure to cut costs in both the public and private sectors was creating opportunities for outsourcing.