Banks test for London 2012 Olympics shutdown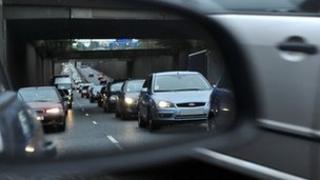 Banks and other institutions are testing how they would cope if there was a major disruption during the London 2012 Olympics.
Some 87 businesses and services are involved in the exercise to test their response to a cyber attack on the financial sector.
It tests the sturdiness of internet links and telecommunications, and how quickly businesses can recover.
This is the latest of the "war games" run by the City watchdog.
The Financial Services Authority (FSA) previously ran exercises to test the response to severe weather or a flu pandemic.
This time it is looking at how to deal with a cyber attack, as well as major traffic disruption against the backdrop of the Olympics.
For example, firms could test how they would deal with a shutdown of cash machines if technology was affected or cash vans were stuck in gridlock.
"[This] is carried out to assess and improve the resilience of the financial services sector, during a major operational disruption and is an important part of planning for major disruptions," said a spokesman for the FSA.
"There are no passes or fails. The exercise is about firms assessing their business continuity systems and updating them where necessary and the authorities identifying areas for further attention."
The firms will answer questionnaires in the next few weeks, before a final report with recommendations is compiled in January.