Automatic pension enrolment delayed for four million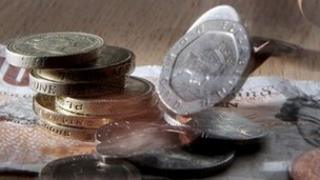 Small firms are being given more time before they must start enrolling staff into workplace pension schemes.
Firms with fewer than 50 employees will get more than a year extra to comply with the new rules. The move may affect nearly four million workers in the UK.
Their starting deadline for automatic enrolment has been moved from April 2014 to May 2015, in order to help the small companies save money.
The enrolment process for big employers is still due to begin in October 2012.
The Pensions Minister Steve Webb said that, despite the delay, all employers would still have to comply eventually with the automatic enrolment programme.
He described the delay as "sensible".
"We recognise that small businesses are operating in tough economic times, so we are softening the timetable for implementation to give them some additional breathing space," Mr Webb said.
"We are committed to ensuring the employees of these small businesses get the chance to save, and that is why no one will miss out."
'Disappointing'
The British Chambers of Commerce (BCC) welcomed the announcement.
"Pensions auto-enrolment imposes huge costs on business, with the government's own estimates suggesting it will cost employers over £4.5bn per year," said John Longworth, director general of the BCC.
"Since smaller businesses will now not be required to auto-enrol their staff in pension schemes until the next Parliament at the earliest, the government has an important window of opportunity to pare back the costs they face when they do join the system."
However, the TUC general secretary Brendan Barber criticised the decision.
"Making staff in small businesses wait even longer before they get the right to an employer contribution to their pension is a grave disappointment," he said.
The National Association of Pension Funds (NAPF) said it was disappointed as well.
"Small businesses are absolutely critical to making these reforms work, because their staff are the least likely to have a workplace pension," said Joanne Segars, NAPF chief executive.
The Department for Work and Pensions (DWP) has calculated that between five and nine million workers overall will be affected by automatic enrolment.
They will have to join either their current employer's scheme, or a brand new one such as Nest (the National Employment Savings Trust), or pay higher contributions than they are currently paying.
The one-year delay will affect the 44% of employees who are employed in firms where the workforce is smaller than 50, which could mean nearly four million people.
These are businesses that are the least likely to offer a pension.
All firms will eventually have to contribute at least 3% of their employees' salary, with the employee adding at least 4%.
Tax relief would take the total contribution to a minimum of 8% of pay.