Finmeccanica chairman Guarguaglini resigns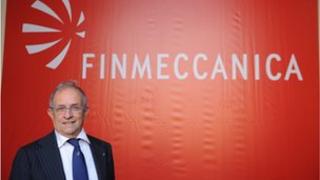 The chairman of Finmeccanica has quit amid a series of corruption allegations about the Italian aerospace group.
Pier Francesco Guarguaglini is stepping down after nine years, with his duties to be taken over by the chief executive Giuseppe Orsi.
Finmeccanica, whose global interests include the UK's AgustaWestland helicopter company, announced the move after a board meeting.
The company has been accused of creating slush funds, which it denies.
Italian newspapers have recently reported a series of leaks from a corruption and tax fraud investigation.
Last week, new Italian Prime Minister Mario Monti said that he was following the situation at Finmeccanica "with great attention" and wanted "a quick solution".
In a statement on Thursday evening, the company said the board had thanked Mr Guarguaglini, saying he had "enabled the group to grow and strengthen its position on world markets".
Finmeccanica, Italy's second largest company behind Fiat, is part of the European consortium behind the Eurofighter jet.