Recruiters report fall in permanent job placements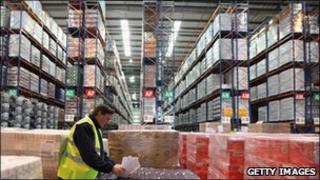 The number of permanent job placements fell at its fastest rate in November since July 2009, says the Recruitment and Employment Confederation (REC).
It was the second monthly fall in a row; growth in job vacancies also slowed to a 25-month low, the REC said.
A survey of 400 recruitment firms conducted by Markit suggested unemployment will continue to rise.
"We expect unemployment to rise in December and January," said Kevin Green chief executive of the REC.
"This is being driven by the double whammy of falling business and consumer confidence," he added.
Whilst the number of permanent placements fell, the survey found a continued rise in temporary staff appointments, though the rate of increase slowed.
Wage inflation also remained subdued, the survey found.