Fine for risk to investment money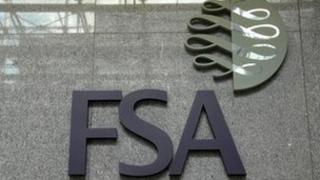 A company which conducts business for financial advisers has been fined £3.5m for failing to properly protect clients' money.
Transact, which aggregates clients' investment portfolios, held £508m of client money between December 2001 and June 2010.
The Financial Services Authority (FSA) said that some client money could have been at risk if parent company Integrated Financial collapsed.
The company said changes had been made.
It apologised for the breach.
'Confidence'
Firms that make transactions for clients and hold their money should perform daily calculations, to safeguard this money if the business goes insolvent.
Independent financial advisers use Transact to consolidate their clients' portfolios in a tax-efficient way under one administrative umbrella.
The FSA said that the rules were not kept to by the company for a "significant period of time".
"The FSA has repeatedly emphasised the importance of ensuring that client money is adequately protected and in the past year has taken enforcement action against firms of all sizes for breaches of its client money rules," said Tracey McDermott, from the regulator.
"Adhering to these rules not only ensures greater protection of clients but is also important to maintain confidence in the financial markets."
Malcolm Murray, of Integrated Financial, said no clients' money was actually lost as a result of the breach. He said the fault was corrected a year ago and the fine would be taken from profits made by the business.