Bellway housebuilder remains upbeat about trading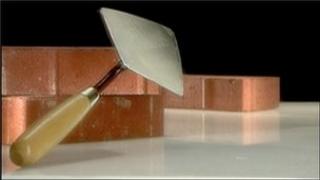 Shares in Newcastle-based Bellway rose almost 4% after the housebuilder gave an upbeat assessment of its prospects despite the troubled economic times.
The FTSE 250 firm said in a trading update that its order book grew to £458m in November, up from £440m last year, with reservations up 14%.
The average selling price of Bellway homes had risen by 7%, it added.
However, Bellway said consumer confidence was under pressure, and the spring sales season would be key.
"Notwithstanding the current backdrop of global and domestic economic uncertainty, Bellway is well positioned to continue its three-pronged strategy of volume, average selling price and operating margin growth," the company said in a statement.
Bellway noted the government's efforts to stimulate the housing market, particularly higher loan-to-value mortgage lending, but admitted its results for the year to July were more likely to hinge on consumer confidence.
Shares in Bellway were up 3.9%, at 757p, in late morning trading.