Saab owner sees share trading suspended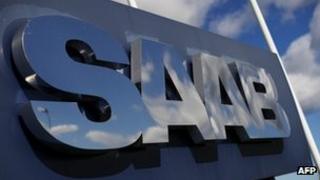 The Dutch financial market regulator has halted trading in shares of Swedish carmaker Saab's parent company until further notice.
The Netherlands' Financial Market Authority gave no reason for halting trading in Swedish Automobile.
Shares in the troubled company had fallen 19% before trading was halted.
It followed an earlier report in a Swedish newspaper that the company, which is seeking new funding, had hit further problems.
Saab entered Swedish bankruptcy protection in September.
The company has been in takeover talks with several Chinese companies including Zhejiang Youngman Lotus Automobile.
General Motors sold Saab in 2010 to Dutch luxury carmaker Spyker - now renamed Swedish Automobile - but GM remains a stakeholder and is reportedly concerned about use of its technology licenses.
Production has been suspended at Saab's main plant in Trollhattan, Sweden, since April as the company has struggled to pay its suppliers.
Workers have complained that they have not been paid since last month.