E.On takes 3bn euro hit on eurozone downturn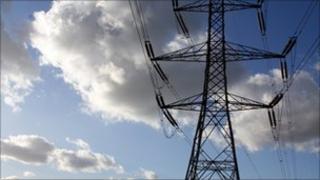 German energy firm E.On has taken a 3bn euro ($4bn, £2.5bn) charge due to exposures to troubled economies in southern and eastern Europe.
It said 2.1bn euros related to Spain and Italy, where it had cut forecasts for prices and demand, and where it expected more interventions by national regulators.
The company's share price fell 2.2% in early trading in Frankfurt.
However, E.On reaffirmed its profits forecasts for 2013.
The utility company has seen profits over the past nine months fall by three-quarters versus a year earlier, mainly due to the German government's decision to wind down the country's nuclear power industry in response to the Fukushima nuclear meltdown in Japan.
E.On said it had "a more pessimistic view on long-term power prices, regulatory interventions and reduced load hours for gas and coal power stations" in Italy and Spain.
Weaker-than-expected business in Hungary, Slovakia and the Benelux region also led to smaller impairment charges in those countries.
The charges reduce the valuation of the firm's assets, and have a one-off impact on its bottom line profits, but do not affect its cashflow.
E.On said it would now decommission some generating facilities earlier than previously planned.