Online banking problems at Lloyds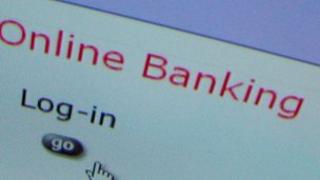 Some Lloyds TSB customers suffered problems getting into the online banking system on Thursday morning.
The bank's customer services team has been apologising to customers who have complained about a shutdown in the system.
However, they said that the system should now be working as normal.
The glitch comes in the same week as computer problems affected customers with accounts at the Post Office who visited branches.
Last month, maintenance work affected services for customers of RBS and NatWest - the day after HSBC customers faced a shutdown in online services.
A spokeswoman for Lloyds said the glitch affected the online banking system for an hour.