US consumer prices unchanged in November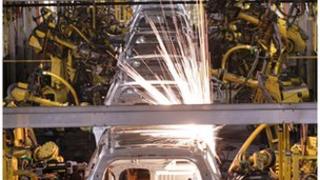 US consumer prices were unchanged in November as motorists paid less for cars and petrol, figures from US Labor Department show.
Food prices rose 0.1%, but the cost of gasoline fell 2.4%.
On an annual basis, consumer prices were 3.4% higher from November 2010, down from a rate of 3.5% the month before and the lowest rate since April.
"Core" annual inflation, which strips out food and energy costs, rose from 2.1% in October to 2.2% in November.
Clothing prices have risen at the fastest pace in 20 years over the past 12 months, partly because of higher cotton costs.
Clothing costs jumped 0.6% in November, the seventh increase in eight months. In the past 12 months, clothing prices have risen 4.8%.
Many economists say inflation probably has peaked and is likely to decline next year.
Some energy and commodities have fallen from highs reached in the spring. And slower growth in China and a possible recession in Europe have reduced global demand for energy and other goods.