Insurer fined £2.8m by FSA for sales standards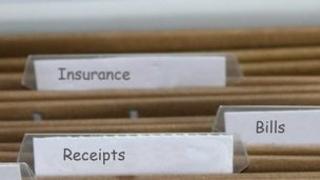 An insurer has been fined £2.8m by the City watchdog for a "high-risk" system of pay for its sales agents, among other faults.
The Financial Services Authority (FSA) said customers of the Combined Insurance Company of America (CICA) were at risk of being treated unfairly.
The company sold accident and sickness insurance to thousands of people.
The FSA found that inadequate controls were in place to ensure the self-employed sales agents were suitable.
CICA has agreed to conduct a review of customer treatment and pay compensation if appropriate.
Reference checks
In April 2008 to October 2010, CICA had 542,133 policyholders, most of whom were self-employed, small business owners, or manual workers.
It sold 238,993 new policies and received £47m in premiums from these policies over the same period.
The City watchdog said failures in the business included:
a lack of qualification requirements for agents, whose references were not always checked
failing to check that sales staff had the necessary skills and knowledge to provide suitable advice
a "high-risk" system of paying sales agents on a commission-only basis
not taking consistent and effective action after customer complaints or against agents who broke company rules
Tracey McDermott, of the FSA, said: "CICA's widespread failures reflect a culture which did not recognise the importance of treating customers fairly. This created a significant risk that customers would not get a fair deal.
"Firms must ensure that protecting the interests of their customers is at the heart of every aspect of their business."
CICA has not taken on any new business since October 2010. Its fine was reduced from £4m owing to an early settlement.