French economic growth revised down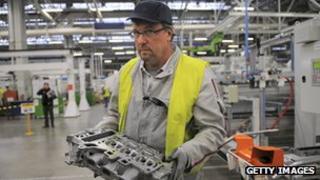 French economic output grew by 0.3% in the three months to the end of September, lower than the previous estimate of 0.4%.
Household disposable income, or the cash that consumers have to spend, "markedly decelerated", said France's Insee statistics body.
Last week, France saw its AAA credit rating placed on negative outlook by rating agency Fitch.
A negative outlook usually means a downgrade is possible in 12-18 months.
Fitch said the change in outlook was prompted by the heightened risk of government liabilities arising from the eurozone's debt crisis.
France introduced an 65bn euro ($85bn; £54bn) austerity plan in November.