National Savings website down 'intermittently'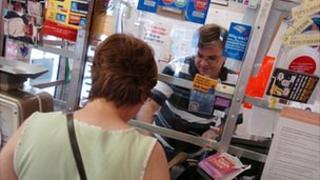 The website of the government's National Savings & Investments (NS&I) agency has stopped working properly.
A spokesman for NS&I said the problem was intermittent, however some members of the public have said the site failed completely to load on their computers.
The spokesman apologised, saying: "We are aware that people are experiencing difficulties."
He added that the agency was trying to sort out the problem, which started on Thursday.
"Our technical people are still working on it," he explained, when asked what the problem was.
NS&I offers government-backed savings accounts and is most famous for selling Premium Bonds.
In November, NS&I announced that it would stop opening new investment and savings accounts over the counter in post offices, in favour of using the internet, mail or phone only.
The agency spokesman said customers could still make transactions by phoning the NS&I call centre.