Banks in EU, US and Japan to face capital reviews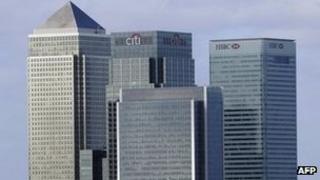 Checks on banks in the EU, US and Japan are to begin early this year to see how well they are implementing rules on capital, central bank chiefs have said.
The world's biggest banks are committed to the Basel III agreement.
This requires them to shore up their finances so that they are better able to withstand another financial crisis.
The Group of Governors and Heads of Supervision (GHOS) said after a meeting on Sunday that checks would begin in the first quarter of 2012.
The GHOS is the oversight body of the Basel Committee on Banking Supervision. The committee is chaired by Sir Mervyn King, the governor of the Bank of England.
It said in a statement that "each Basel Committee member country has committed to undergo a detailed peer review of its implementation of all components of the Basel regulatory framework", and that the initial reviews would take place in the EU, Japan and the US.
It added that the results would be made public.
"The focus on implementation represents a significant new direction for the Basel Committee," said Sir Mervyn.
"The level of scrutiny and transparency applied to the manner in which countries implement the rules... will help ensure full, timely and consistent implementation of the international minimum requirements."