Homebuilder Bovis eyes profit boost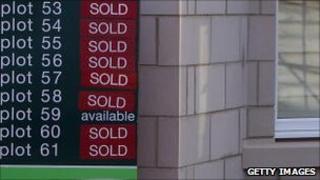 UK housebuilder Bovis says it expects a significant increase in profit for 2011, following strong earnings growth.
The Kent-based group expects to record profits of about £31m for last year, up 68% on 2010.
The firm also expects to report an 8% increase in overall home completions for 2011, to 2,045 units.
It also said forward sales at the start of 2012 were up 35% year-on-year, at 568 homes, thanks to a rise in private and social housing reservations.
"The group can deliver significantly increased profit and, coupled with improving efficiency of capital employed, a stronger return on capital employed in 2012 and beyond," said chief executive David Ritchie in a statement.
Bovis said the average sales price rose 4.5% to £180,100 pounds in 2011.