Olympus external auditors 'not responsible' for losses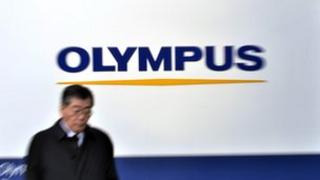 An internal investigation into the $1.7bn (£1.1bn) accounting cover-up at camera firm Olympus has cleared external auditors KPMG Azsa and Ernst & Young ShinNihon of any wrongdoing.
It found five current and former auditors employed by the firm were responsible for the scandal, and said it planned to sue them.
There have been a number of investigations into the cover-up.
Olympus is already suing 19 executives, some of whom have left the firm.
The lawsuit, filed on 8 January, seeks up to 3.6bn yen ($46.8m; £30.3m) in damages for the losses dating back to the 1990s.
Olympus has lost almost half its market value since the scandal first came to light in October.