Sony Ericsson reports fourth quarter loss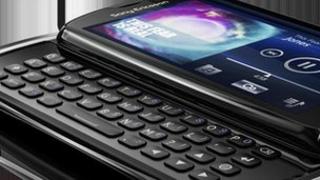 Mobile phone company Sony Ericsson has reported a fourth quarter loss, citing tough competition and the global economic slowdown for the deficit.
The firm - which is soon to be fully taken over by Sony - posted a net loss of 207m euros ($267m; £173m), compared with an 8m euro profit a year ago.
Sony Ericsson also said it had been hit by component shortages following the floods in Thailand last year.
The firm reported a net loss of 247m euros for the whole of 2011.
Chief executive Bert Nordberg said: "Our fourth quarter results reflected intense competition, unfavourable macroeconomic conditions and the effects of a natural disaster in Thailand."
Sales for the final three months of 2011 were 1.3bn euros, down 16% from the same period a year earlier, and 13% less than the previous quarter.
The company shipped nine million handsets in the fourth quarter, down 20% from a year ago.
In October last year, Japan's Sony agreed to take full control of Sony Ericsson from Sweden's Ericsson.
Sony is buying Ericsson's 50% of the business for 1.1bn euros, a deal which is expected to be completed within the next few weeks.
After the release of Sony Ericsson's results, Ericsson said the mobile phone maker's loss would cut its fourth quarter earnings by 1.1bn crowns ($160.3m; £104m).