Mortgage outlook is uncertain, says CML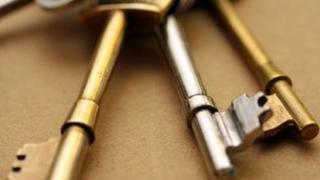 The state of the UK mortgage market in the coming year is "difficult to call", according to a lenders' group.
The Council of Mortgage Lenders (CML) said the eurozone crisis had created uncertainty, although householders' real incomes could stabilise.
The latest CML figures showed that UK gross mortgage lending stood at £11.7bn in December.
This was down 12% on November, but up 12% compared with December 2010, the CML said.
'Glimmer of light'
The figures wrap up a year in which mortgage lending has remained at low levels, in a market that has proved difficult for first-time buyers to access unless they could raise a large deposit.
The CML said that lending totalled £140bn in 2011 as a whole, up 3% compared with 2010, when the market was similarly stunted.
Some £37.3bn of lending in the final three months of the year was slightly lower than the previous quarter, but 11% up on the last three months of 2010.
"The closing months of 2011 saw stronger mortgage lending activity and housing transactions, despite the fact that short-term economic prospects are challenging," said CML chief economist Bob Pannell.
"There is a glimmer of light ahead for households in that real incomes could stabilise and perhaps even start rising by the end of the year.
"But, continuing eurozone problems mean that mortgage funding prospects are uncertain, so overall UK mortgage market conditions for the year ahead remain difficult to call."