Automatic enrolment: Deadline shift for pension reform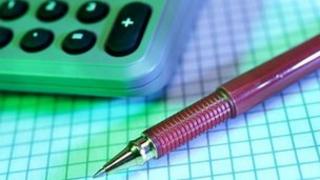 Full implementation of plans to automatically enrol workers into pension schemes will be in place three years later than originally planned.
A new timetable published by the Department for Work and Pensions (DWP) confirms that the minimum level of contributions will now be fully phased in by October 2018.
The system aims to ensure that millions of workers start saving for retirement.
Enrolment starts in October this year, beginning with the largest employers.
Workers will automatically be put into their employer's existing staff pension schemes, or one backed by the government such as the new National Employment Savings Trust (NEST), unless they specifically opt out.
Getting started
Businesses face two deadlines. The first is for the auto-enrolment system to get under way.
The process will be phased in, with the very largest firms starting in October this year.
At the other end of the scale, businesses with fewer than 30 employees will be the last in line and will be obliged to complete enrolment by 1 April 2017.
Newly established firms must enrol their staff by February 2018.
"Automatic enrolment will begin on time this October, taking up to 10 million people into pension saving, many for the first time ever, and all employers will be part of it," said Pensions Minister Steve Webb.
"We have done all we can to ease any burden on business the reforms will bring and employers of all sizes now know the date they need to start enrolling their staff."
Last November Mr Webb announced that small firms, employing fewer than 50 staff, would have their automatic enrolment start dates delayed to some time after May 2015.
Their "duty dates" have now been set at between 1 August 2015 and 1 October 2015, but only for those employing between 30 and 49 staff.
Separate "duty dates" for those employing fewer than 30 staff have now been scheduled, for between 1 January 2016 and and 1 April 2017.
Meanwhile employers with between 50 and 249 staff have to start their enrolments between 1 April 2014 and 1 April 2015.
Contributions
The second set of deadlines is for employers and employees to reach the statutory minimum level of contributions being put into the employees' pension pots.
Initially, this was supposed to happen by 2015.
The last published timetable suggested this would be in place by October 2017, but now the deadline is in fact October 2018.
Employers will start paying a minimum of 1% of qualifying earnings, rising to a minimum of 3% by 1 October 2018.
Employees will start paying a minimum of 1% of their qualifying earnings, rising to a minimum of 4%, plus 1% tax relief, also by 1 October 2018.
Alan Morahan, of actuaries Punter Southall said: "This is going to delay the build up of significant funds because contributions will stay at 1% for one year longer then they previously were."
"This contribution rate will last for five years rather than four for the biggest employers who start auto-enrolment in October 2012."
Automatic enrolment will apply to workers who are at least 22 years old but also below their state pension age, and who earn more than £7,475 a year.
The minimum contributions will be paid on their earnings between £5,035 and £33,540.