US hedge fund gets £7.2m fine for Punch insider trading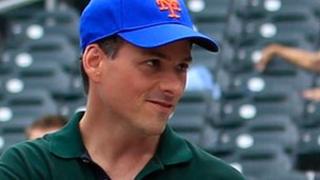 A US hedge fund has been handed a £7.2m fine by the UK financial markets watchdog for trading on inside information about Punch Taverns.
David Einhorn and his fund, Greenlight Capital, were penalised by the Financial Services Authority (FSA) for trades made in 2009.
The FSA said Mr Einhorn had sold shares in Punch after being tipped off that pub owner was about to sell new shares.
New shares are usually sold at a cut price, devaluing existing shares.
In the case of Punch, the new share offer prompted a 30% fall in the price of existing shares. By selling shares beforehand, Mr Einhorn avoided a loss to his hedge fund of £5.8m.
The FSA said it accepted Mr Einhorn's claims that he did not believe the tip-off counted as inside information, but this was not enough to get him off the hook.
"Einhorn is an experienced professional with a high profile in the industry," said Tracey McDermott, the FSA's acting director of enforcement and financial crimes.
"We expect someone in his position to be able to identify inside information when he receives it and to act appropriately."
Mr Einhorn will have to pay £3.6m, and his hedge fund the remainder.
Greenlight Capital was the one to actually sell the Punch shares, but Mr Einhorn is likely to have gained personally from the transaction, as hedge fund managers typically receive about 20% of the gains made by their funds as part of the fees they charge their clients.