Philips pins hopes on healthy technology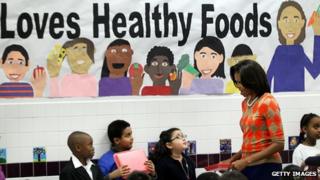 Is technology making you sick? If so, perhaps other bits of technology could nurse you back to health?
That is the logic behind a game plan hammered out by Royal Philips Electronics, which is struggling to heal the wounds it incurred during 2011.
Profits collapsed last year owing to tough rivals and weak markets in a number of technology fields, so Philips' share price halved between March and September.
The television division's performance proved particularly bruising for the Dutch electronics and lighting group, so it is in the process of pulling out.
Its lighting division is also in need of some tender loving care as it continues to struggle to sell light bulbs and lighting solutions to gloomy consumers, especially in Europe.
And the mood within Philips' healthcare equipment division is weighed down by European austerity measures that have resulted in cuts in the budgets normally spent on such kit.
Numbing the pain
In response to the battering it has been receiving, Philips is increasingly moving away from technologies that used to bring it joy, but these days seem to do little for its ailing health.
In particular, the company is distancing itself from areas where it has traditionally been strong, such as sound and vision.
Last spring, it was agreed that China's TPV, which makes desktop and TV monitors, would take an initial 70% stake in the Philips television division, with an option to acquire the remaining 30% later.
But the attempt to quit the TV habit is proving slow and painful.
The deal took months to complete, so chief executive Frans van Houten has been searching for alternative ways to numb the pain ever since he took the helm.
Looking good
A central part of Philips' efforts to sort out its business is a targeted focus on the fast-growing area of self-help technologies that enhance consumers' wellbeing, according to Paul Campbell, head of high impact innovation.
Philips is convinced that the number of people around the world wanting easy-to-use, relatively affordable gadgets that can make them look and feel better is rocketing.
An ageing population living in an increasingly urbanised world dominated by mega-cities faces a range of modern problems that can often best be solved with modern solutions, Mr Campbell reasons.
"There is a lot of pressure on people to look their best all the time," he says, referring to what he calls "the Facebook effect".
"People want to look good," he continues, so Philips is hoping to profit from sales of devices such as a special anti-ageing laser device that irons out wrinkles, or an electric tooth-flossing gadget that uses bursts of air to clean between the teeth.
"People brush, of course," he grins, "but they hate flossing."
Eat well
But wellbeing is about more than skin-deep beauty, Mr Campbell points out.
"We're living these always connected, multi-tasking, stress-filled lives that are wearing us down," he says.
Healthy eating is one route towards improved wellbeing. By offering technological assistance to make it easier for customers to eat better, Philips hopes it can bolster the company's bottom line too.
Deep fryers that use air rather than oil, or soya milk makers that employ rotating cutter technology from the company's electric razors to mush up the soya beans, are already bringing in plenty of bacon for the company - not least since it has helped it eat into the massive Chinese market.
And with obesity and related ailments such as high blood pressure or cardiovascular diseases becoming increasingly problematic, the market is set to grow, Mr Campbell believes.
"We see this as a large, viable growth business," he says.
Sleep and relax
A good night's sleep has also become a commodity that can be bought and sold.
Products that might help include a mood lamp that makes it easier to cope with the winter blues, or a light belt that helps relieve chronic back pain. Both are based on the company's knowledge about lighting, applied to new areas.
"Blue LED lights trigger the body to produce nitric oxide in the skin, so the blood vessels tell surrounding muscles to relax," says Mr Campbell, as he demonstrates how the belt works.
"It's a natural way to heal and deal with pain without resorting to chemicals," he says.
And with healthcare costs going up, "the number of people that are self-helping is rising".
Nervous investors
For Philips' chief Mr Van Houten, the growth in demand for self-help gadgets will be central to his mid-term goal of delivering 5% sales growth and a double-digit profit margin by next year.
But with other divisions within Philips haemorrhaging cash, profit margins have been going down rather than up since he took over at the helm last April.
The company's share price has picked up a bit in recent months, though investors are still pretty nervous.
So it is obvious that beyond last year's announcement of some 4,500 job cuts, much more must still be done before Mr Van Houten's company is given a clean bill of health by investors.
As such, innovation head Mr Campbell's description of the challenges he faces seems apt to also describe the job his chief must do.
"We're trying to get to the root cause of the problems rather than just relieving the symptoms," he says.