Threat landscape is constantly evolving, says McAfee CTO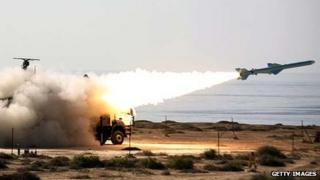 Each week we ask high-profile technology decision-makers three questions.
Raj Samani is chief technology officer (CTO), EMEA, for McAfee.
McAfee, a wholly-owned subsidiary of Intel Corporation, is the world's largest dedicated security technology company. Founded in 1987, in total the company has 6,737 employees (as of September 30, 2011). McAfee's revenue is more than $2 billion annually.
What's your biggest technology problem right now?
I think in terms of technology it's just trying to keep pace with everything.
It's not only the pace of new things and cool stuff that come out all the time, but also the threat landscape as well.
I know that's a bit jargony, but consider for example the amount of new computer viruses out there. There's lots of threats to businesses out there but also lots of new opportunities.
I think the thing I find most difficult is just trying to track and keep up to speed with it all.
I know it's a weird thing to say from a CTO's perspective, but I was reminded of this in October.
I took two weeks off because we had a baby. I actually switched my phone off for two weeks which was remarkable.
When I came back it was weird because it felt like I'd been gone for weeks and weeks, because so many new things had come out.
There were so many new changes, so many new studies and surveys and technologies, and at the time there was a really major security incident. A new worm had been released and it was a pretty big deal.
I just think the pace of change is just frightening.
What's the next big tech thing in your industry?
I always baulk at making predictions. There was a prediction about 50 years ago, where the guy said, I foresee a world where there will only be five computers in the world and they'll be as big as a room.
Ever since I saw that I get a bit nervous around making any sort of real predictions.
In terms of the technologies that will change the way that we work and the way that we live, it's the whole advent of cloud computing.
Five, 10 years ago, we all had computers with hard disks, and on those hard disks we stored all our data. Now you get it from this great big thing called the cloud.
It's not the next big thing because it's clearly happening today, but I think it's going to have a much much bigger impact on every part of our lives.
It's related to the whole mobility perspective. I would say it's broader than one specific technology. I think it will be everything everywhere. You want to able to access all of your content on every single device at any time all of the time.
Can you imagine a world where you sit downstairs and start watching a movie, then you sit in the back of a car and carry on watching it, you get out of the car and watch it on your phone. You go to your friends house and finish it off at their house.
It's that I want to have my cake and eat it as well thing.
What's the biggest technology mistake you've ever made - either at work or in your own life?
Broadly speaking a mistake is ultimately a lesson. Someone once said to me you don't learn from success, you learn from failure.
I've made loads of mistakes in my life, I think we all have. But I like to think that I've learned from them.
But I know that's not a cool answer so let me give you a better answer than that.
I've blown lots of stuff up. What I mean by that, I started my career in IT support.
In that job I remember when I first started I really had a bad habit of plugging in devices without checking whether it was the right power supply, or the right voltage, or if it [the voltage] had been changed from the US to the UK.
I think if my former boss reads this, I think he's going to ask me for his money back. I remember blowing up drives, computers, all sorts of stuff.
I kept trying to hide it but I don't think I got away with it, and I definitely won't get away with it now. I was a bit destructive.