Lenders face tougher regulation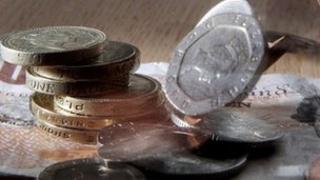 Payday lenders and other providers of short-term credit will face much tougher regulation when a new watchdog starts work.
The Financial Conduct Authority (FCA) will be able to impose unlimited fines on lenders that break the rules.
The current maximum penalty that can be levied by the Office of Fair Trading is £50,000.
The plans were unveiled as part of the Financial Services Bill that has been presented to Parliament.
The Consumer Finance Association (CFA), which represents businesses offering short-term loans, has argued that the industry is already "highly regulated".
Consumer protection
Under the new watchdog, which is expected to start work next year, lenders will face more rigorous checks before they can set up in business. This will include greater scrutiny when applying for a licence to lend money and hold consumers' funds.
Unlike the present system, applicants will have to show a business plan and outline how they intend to treat customers.
There will be more resources devoted to investigating their tactics once they start lending.
The watchdog will also be able to set binding conditions on firms, such as banning specific products that harm consumers' interests.
The FCA also assumes the consumer protection role of the current Financial Services Authority, charged with trying to make sure that scandals such as pension, endowment and payment protection insurance mis-selling do not happen in future.
"It will be a more proactive regulator, empowered to tackle problems before consumers are harmed and able to respond much more quickly to market developments," said Mark Hoban, Financial Secretary to the Treasury.