Record fall in personal borrowing, Bank of England says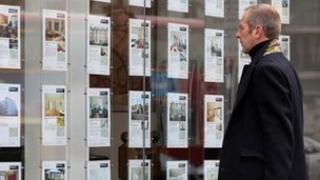 The amount of non-mortgage borrowing held by consumers fell in December by the largest amount on record: £377m.
The drop was due to a fall in borrowing on overdrafts, bank loans and hire-purchase agreements, the Bank of England said.
The amount outstanding on credit cards was unchanged in December.
The figures suggest people are reluctant to take on new debts when unemployment is rising and the economy may be on the verge of recession.
"Consumer desire to get a tight grip on their finances is clearly the consequence of current heightened concerns over the outlook for the economy and jobs," said Howard Archer of IHS Global Insight.
Meanwhile, other figures from the Bank suggest that house sales in the UK may show a small rise in the next few months.
The number of new mortgages approved, but not yet lent, rose for the third month in a row in December, to 52,939.
That was 3% higher than the average for the previous six months, and was also the highest monthly figure for two years.
However, the approvals figures are still at historically low levels, with banks and building societies still rationing their lending by demanding large deposits, which typically amount to 20% of the purchase price of a home.
Completed house sales fell by 1% last year, to the second lowest number since records started in 1978.
Adrian Coles, director-general of the Building Societies Association (BSA), said: "Activity in the housing market has been weak throughout 2011 with the number of transactions close to an all time low."
"The housing market faces significant headwinds over the coming 12 months," he added.