'Sale and rent back' sector closed down by FSA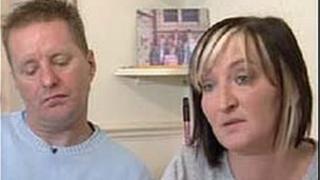 The sale and rent back industry has been almost completely closed down, says the Financial Services Authority.
Nearly four years after regulators first responded to complaints, the remaining firms have stopped selling the controversial deals.
Distressed home owners would sell their homes at a discount to firms that then promised to let them stay as tenants.
The FSA said most deals "were either unaffordable or unsuitable and never should have been sold".
The Office of Fair Trading (OFT) investigated the industry in 2008 after tens of thousands of home owners sold their homes to companies offering them tenancies as an alternative to being repossessed.
The regulator estimated at the time that about 50,000 such deals had been struck, and concluded that the industry, which had more than 1,000 firms involved, should be regulated.
The OFT found that home owners who entered such deals might be cheated if they were misled into believing their tenancies might last for a long time, or if their rents were subsequently increased to levels they could not afford.
Proper regulation
The FSA took over formal regulation of these businesses in 2009 and has, in effect, scared most of them off.
Since then there have only been 61 such sale and rent back transactions.
Rules brought in by the FSA in 2010 laid down that any new deals had to offer a tenancy lasting at least five years.
Only 22 firms stayed in the market, but the FSA said that one way or another they had now all stopped doing business.
"The FSA has referred one firm to its enforcement division while others have either stopped taking on new business or cancelled their permissions," the FSA said.
"Effectively, this means the entire sale and rent back market is temporarily shut," it added.
Fraud
Despite new rules and formal regulation, a subsequent FSA investigation of the 22 authorised firms starting in March last year found a litany of failings and poor practice that had continued to put customers at risk.
Among the problems had been inappropriate and unaffordable deals, failure to discuss key facts with customers, incorrect information, breaches of the FSA's rules on financial promotions, and poor training, record keeping and levels of competence.
Nausicaa Delfas, of the FSA, said: "The resulting temporary closure of this market could have been avoided if sale and rent back firms had taken the time to fully understand their regulatory responsibilities and customers' needs."
"It seems most were more focussed on their own commercial success rather than the welfare of the customers, with one firm even resorting to fraud."
Redress?
Customers who took out a sale and rent back deal before the FSA started regulating the industry will not have the benefit of financial protection from the FSA and the Financial Services Compensation Scheme (FSCS) if things go wrong.
Peter Vicary-Smith, of the consumers association Which?, said: "It's welcome news that the FSA has taken action to stop people falling prey to shoddy advice from sale and rent back firms."
"Which? exposed the shortcomings of this market last year, after our own investigation uncovered woefully inadequate advice.
"We now want to see redress for those consumers who have been given poor advice by sale and rent back companies, and for this to happen quickly."