Liechtenstein tax deal flushes out 2,000 evaders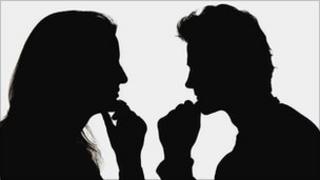 Some 2,000 people from the UK with money invested in Liechtenstein have come forward after the tax haven was put under the spotlight.
The UK taxpayers have contacted HM Revenue and Customs (HMRC) after the UK authorities struck a deal with the government of Liechtenstein in 2009.
By confessing, these people face penalties amounting to just 10% of the tax they have evaded.
Tax officials said that the numbers exceeded their expectations.
Disclosure 'opportunity'
As many as 5,000 British investors are thought to have stashed an estimated £3bn in secret accounts in Liechtenstein.
Those who come forward still have to pay their back-taxes, and interest, going back up to 10 years.
Those who do not take advantage of the disclosure "opportunity" in Liechtenstein will face fines amounting to 150% of their unpaid tax, as well as back-taxes and interest.
The offer was set to finish at the end of March 2015, but has now been extended to April 2016.
"This government is committed to ensuring that offshore income is properly taxed," said UK Exchequer Secretary David Gauke.
"This agreement takes that commitment forward by providing greater transparency and certainty to the taxpayers of both our countries about how their incomes and gains will be taxed."
Dave Hartnett, permanent secretary for tax at HMRC, said: "As the number of disclosures already exceeds the total we originally expected for the whole period of the [disclosure opportunity], we have agreed with the Lichtenstein government that it makes sense to extend the facility by one year."
Fiona Fernie, tax investigations partner at accountancy firm BDO, said: "This is a clear indication that the Liechtenstein disclosure facility has been a huge success so far."
"Clearly it's proving to be a good money spinner for the UK Revenue," she added.
In a separate agreement signed last year, undeclared money held by UK taxpayers in Swiss accounts is to be taxed for the first time, at up to 34% of the total.